Room Dimensions
Overall dimensions are 5.80 meters by 4 meters (23.20m²) As this area is accessed by stairs, unfortunately there is no disabled access to this area of the building. Maximum capacity is 10.
This room will be available to hire from mid-Autumn 2021 for £5.25 per hour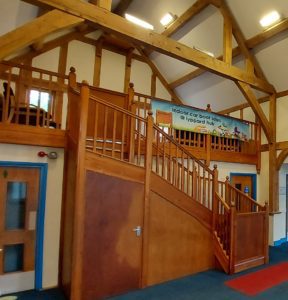 Available Equipment
Tables and chairs are available for this area.
This room is air-conditioned.