Our walking group meet outside the centre* every Tuesday morning at 9.45am ready to leave by 10am.
Please ensure you wear appropriate footwear & clothing for the weather conditions.
After a local walk (between 60-90mins) the group returns to the centre for a well earned cuppa!
This group is FREE to join and open to all. No booking required, just turn up.
Our walking group is supported by the Worcestershire Walking Network  and you will be asked to complete a short form regarding your health & fitness before walking.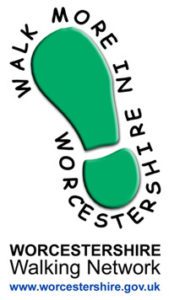 *The group occasional walk from a different location, here is a list of the next few walks from the alternative starting location:
Tuesday 3rd October 2023
Walk begins from the Barn Owl at 10.00am
Tuesday 7th November 2023
St Peter's Garden Centre (WR5 2NY)
9.45am meet leaving at 10.00am
Tuesday 5th December 2023
Starting the walk from Bluebell Farm at 10.00am
Last walk of 2023 will be on Tuesday 19th December 2023